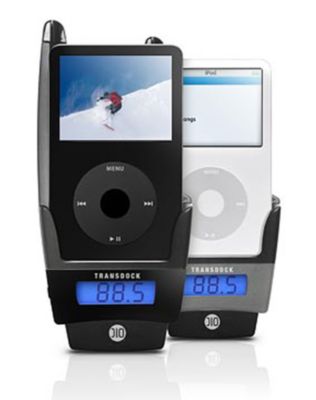 DLO TransDock Black TransDock FM Transmitter, Charger, And Cradle With Video Out
Take your iPod library on the road with the TransDock. It uses your existing FM radio and 12-volt auto power outlet to transmit music from your iPod to your cars FM radio, giving you full control.
Now, the TransDock takes mobile entertainment to the next level with a Video Out port that lets you channel iPod video downloads through popular flip-down screens or in-headrest monitors in your vehicle.
Fits iPod Nano, iPod With Video, iPod With Color Display, iPod and iPod Mini