As technology continues to evolve at breakneck speed, the lifespan of certain products such as cell phones, computers, and printers decline. In addition to increased technological development and turnover, we also as a society have a strong desire to buy products that are newer, sleeker and trendier than the one we currently have. This leads to once-loved products being disregarded for those which are faster, newer and more popular. The rush of consumer acceptance of technological innovation often leads to improper disposal of unwanted electronic devices, which is known as e-waste.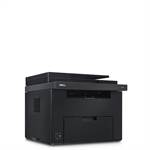 Because certain computers and printers contain hazardous waste, such as mercury and lead, improper disposal can lead to environmental pollution, as well as the risk of fines or jail time. Improper disposal is not only detrimental to the environment, but also leads one to question the future of technological waste, as further technological development will inevitably continue to leave unwanted products in its wake. People are also often concerned about the disposal of certain technological devices such as computers or mobile phones which may contain personal information long after they have stopped being used.
As a result of these concerns, there has been a rise in industry experts who make it their mission to safely dispose of hazardous e-waste. Businesses such as the internationally-based CloudBlue, an e-waste recycling company which can recycle 25 million pounds of e-waste in one year alone, have emerged to meet these needs. Similarly, Electronic Recyclers International (ERI), serves various clients across the US including the healthcare and education industry, as well as local neighborhoods and commercial companies. ERI recycle various forms of e-waste which range from mobile phones and keyboards, to medical equipment, light bulbs and batteries. These companies also put customers at ease by carefully and completely removing sensitive data which may lurk in the hard drive of your outdated desktop.
These businesses endeavor to meet local, state, and international guidelines regarding e-waste disposal in an environmentally friendly manner. International guidelines for the disposal of e-waste have been in force in the EU since February 2003. This legislation created the opportunity for individuals to return their unwanted electronics, free of charge, through local collection schemes. These laws also required the production of new products to avoid the use of dangerous heavy metals, such as lead, mercury, and cadmium, which have been found as pollutants in landfills and rivers. Despite these regulations, however, two thirds of electrical equipment in the EU is not being disposed of in an environmentally safe manner. According to this calculation, there is still much room for improvement and a significant market for e-waste recycling companies to grow.
In addition to contacting companies to dispose of outdated technology, individuals can also strive to make their current technology more sustainable. One option is donating the computer, mobile or printer to a charity such as Computer Aid International, a UK registered charity which refurbishes and donates computers to the health, agriculture and education sectors of developing countries. This organization identifies recipient organizations in various countries that will benefit from increased technology. For instance, Computer Aid has donated 200 computers to orphanages in Malawi, which will provide up to 12,000 children the opportunity to develop computer skills. One can also invest in more sustainable printers and materials. For instance, choosing paper with a high percentage of post-consumer recycled products, or paper which is free from harmful byproducts, such as chlorine, and using vegetable-based inks instead of petroleum leads to a more sustainable technological environment. Industries can also invest in using wind power as a sustainable alternative during the production of these products.
As people continue to purchase updated technology, new issues regarding safe e-waste disposal will inevitably continue to emerge. Luckily, environmentally-minded individuals and technicians have begun to counteract the effects of poor e-waste disposal through their innovative techniques which protect both the environment and individual security in the disposal of mobile phones, computers, and printers.